— ABOUT —
Ellen Smith, Counselor, MEd, LPCC, CST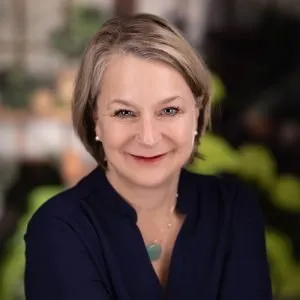 Welcome! I am Ellen Smith, Counselor, MEd, LPCC, CST. If you are seeking counseling, you have come to the right place.
In my counseling practice I will help guide you through sessions, and help you craft a life for yourself that brings you joy. In existential counseling, we will focus on getting the most out of this life no matter what challenges we face. I believe you can show up for yourself through therapy. As we gain knowledge, we are free and responsible to direct our narrative by making changes in our lives to better fit our needs and lifestyles.
I earned my Master of Education in Mental Health Counseling from Ohio University in 2007. I then earned a Certificate in Sexual Health from the University of Michigan in 2015 and became a certified sex therapist (CST) with the American Association of Sexuality Educators, Counselors, and Therapists (AASECT) in 2019. As you may have guessed, my specialty is in sexual health, however I offer psychotherapy for both non-sexual and sexual issues. You can discuss this with me at the time of intake.
When not practicing psychotherapy, I am a painter and artist, having worked as an art professor at Ohio University at Athens, OH, and both a visiting artist and professor at New York State Summer School for the Arts.
In my counseling practice I am comfortable and have worked with most mental health diagnoses. In an evaluation session, we can discuss and go over goals that you want help attaining through therapy. As a sex therapist, I have been treating individuals and couples since 2015 for concerns surrounding sexual health, performance, pleasure, lifestyle, trauma, orientation, and gender. Sex can be a challenging topic to request help for, and our sessions are a safe place. I am here to help and will approach the subject with professionalism and sensitivity at your pace. I practice inclusivity and work with all communities, including but not limited to cis, transgender, LGBTQ+, and poly communities.
My fees are a flat rate for follow up appointments, and each session lasts about 45-50 minutes. Please note that all of my sessions are HIPPA compliant telemedicine (virtual) sessions.
Currently I am offering a promotion for 50% off the first evaluation session booked with me.
I am currently accepting new patients. If you are looking for a sex therapist or counselor who does virtual appointments in California, please book an appointment with me today. Click the button below for our scheduling page. I look forward to helping you with your journey.